I know, I know! I should be ashamed that I have not posted in so long. Forgive me man, I do wish I had more time in the day! I'm so late, I just discovered Miss Mei-Ling Lam, Playboy Playmate of the Month, June 2011.
To my credit, at least when I did see her, I immediately dropped in and made this. As usual, this is authentic, hand made and one of my best ever! You can find the original, unaltered Life-Sized CF in the archive below, and the wallpaper by clicking the image. Enjoy!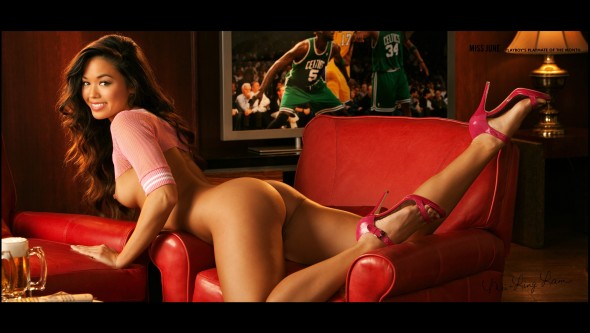 Click the image or download the 7zip Archive below..!
Size: 14.6 MB | CRC: A96C12D1 | Download @: MirrorCreator